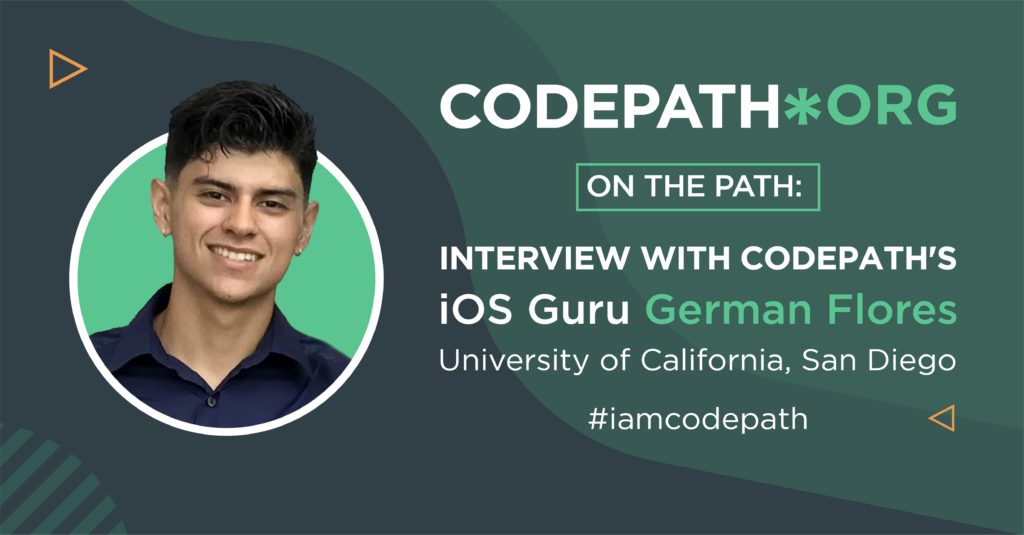 CodePath is fortunate to encounter special individuals on a daily basis who have inspiring stories to share. Like German Flores, for example, who emigrated to America at five-years-old with very little to his name, scared of his new surroundings and incapable of communicating in English to his new classmates and teachers. And while he would go on eventually to discovering his passions and fulfilling his potential, German's life initially saw its fair share of challenges and obstacles. Nevertheless, our determined iOS guru has realized his dream by having just graduated college and is now embarking on a promising future. This is his story.
Where are you from originally?
I was born in Mexico City but my family emigrated to California when I was in kindergarten. I was five-years-old at the time. And because I was so young, I only have some vague memories of my time in Mexico but some of them might not be real from what I learned in cognitive science classes that we make up memories. I remember kindergarten there because I would freak out when my mom left me. I have memories of playing marbles in the streets with friends. But my mom will tell me stories and I'll tell her I don't remember that.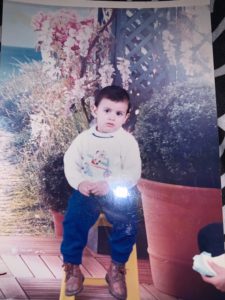 Have you been back?
No, actually I haven't. I'm a DACA kid so I haven't been able to go. I have a lot of family there that I don't ever see…I hardly know anyone from my family. Only my dad who was deported. But I don't communicate with him that much–he got into a lot of trouble here.
Do you remember what it was like to come to a new country when you were only five-years-old?
At first, I was excited about seeing my dad because I hardly knew this guy. He was here before us. But it was also terrifying. And there was a small period of time when my mom was figuring out her transition and it was hard for her to join us here in America. We were alone with my dad who didn't know how to cook, I didn't know what was going on. I went to a school and cried because I didn't speak English. I was told whenever a teacher spoke to me, I cried. I was a big crybaby.
When do you remember things in America getting easier for you?
I've always been social. I made friends. But I wasn't really comfortable until my junior year in high school. I think it was because we had problems at home with my dad being a drug user, him not having a job and things not being economically stable. He was also a little abusive. It was hard. And my mom worked very hard with two jobs and didn't speak English. I only got hand-me-down clothes. All of these things made me feel insecure.
Do you remember what life was like when your dad got deported?
Things got less scary. He was a scary guy. He wouldn't even let me put my elbows on the table because he was a huge manners guy. Once he left, it was a relief. There wasn't a fear in the house. But I was also mad at the world because they took my dad. Even though it was a blessing in disguise, I was mad. I wanted my dad. It was kinda confusing.
It sounds like your life has taken a more positive direction.
Yeah, for sure. I've always aspired to do things better for me because of how things were like at home. And my mom always told me because of my situation that we have to work harder. We have to do better because of our circumstances. I also wanted to help my family out.
When I was in high school, I thought I would run a business–my goal was to make a lot of money. I liked How I Met Your Mother and I remember Ted Mosby was an architect so that was interesting to me as an idea for what I wanted to do. But the most important thing…I saw my mom busting her butt all her life and I wanted to do right by her.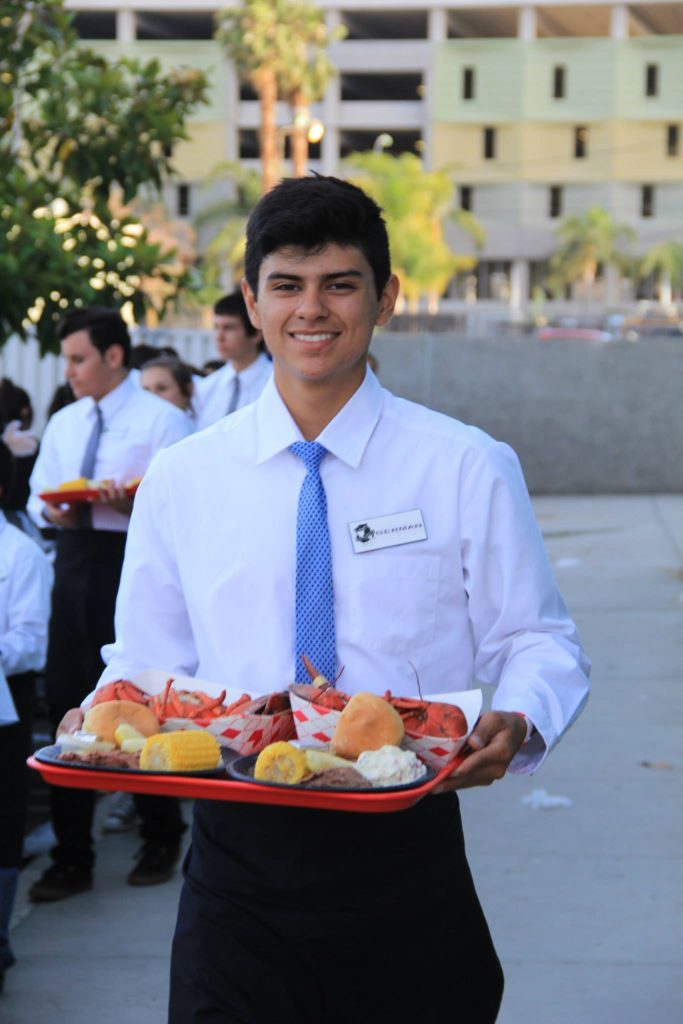 You're graduating college now during an unusual time. What's that like?
I was looking forward to college my whole life. I never thought it would ever happen. Bad things kept happening to me that I never thought I would make it to college. But then I got there and it was a dream. I would walk around campus and I would feel like, wow, I can't believe I'm in college. I loved every day. My last semester happening during Corona was pretty anticlimactic because I was looking forward to college so much. But my not being on campus for my last semester just motivated me to go to graduate school. I want to finish with my friends.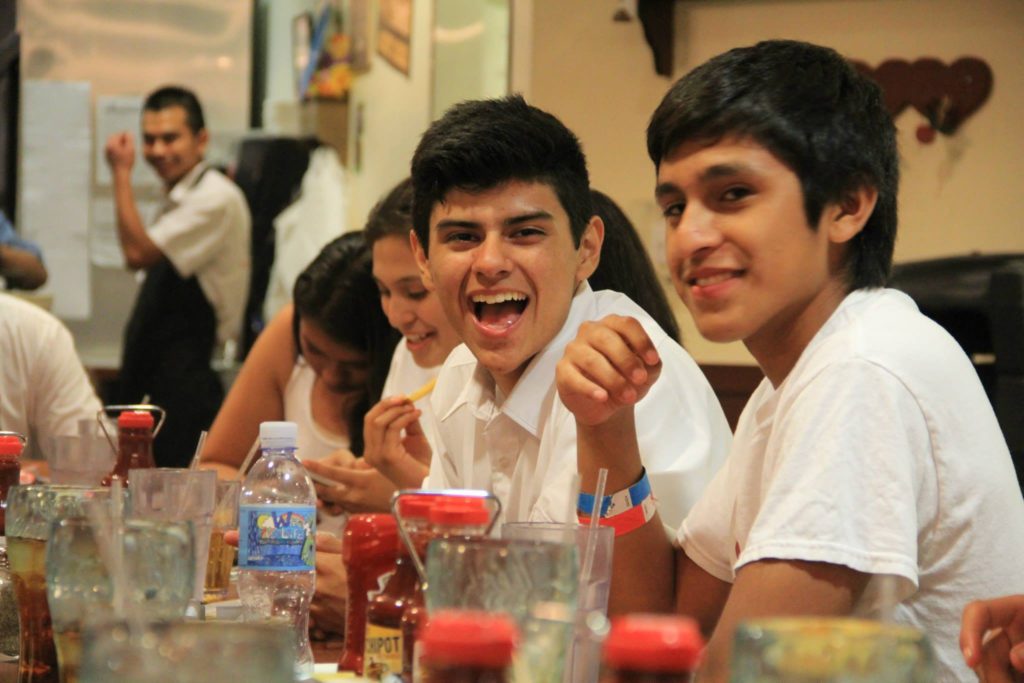 Can you tell me how you got involved in CodePath?
I was taking a computer science class on data structures, and I was dying. I realized I needed to make friends in the lab to help me because I didn't know what I was doing. I made friends along the way like Ray and Varun, and Varun was always down for doing new things and so he did CodePath with me. Eventually, Varun got more involved with CodePath and got the position for being an Android Guru, and they needed an iOS guru, and he referred me. At first, I wasn't sure I should do it because I had so much on my plate. But I gave it a shot.
What does CodePath's mission mean to you?
Giving opportunities to people who don't have enough to pursue these careers…there are students out there who are at a disadvantage. I have a friend who I was talking to and she has, what I call, an imposter's syndrome. Like, you're from a low economic background and you don't think you can succeed because that type of life isn't for you. Like even when you're in it, you're thinking, should I be here? But I had to convince her that it doesn't have to be like that any more.
Tell me how it feels to be involved in an organization like CodePath?
It feels great to be in a position that I can give back. I know what it's like to feel like you're not sure if you're going to get good opportunities, like you're not going to learn. That sucks. But then I got my own opportunities and I want to return that feeling to other people.