Zot! Zot! Zot!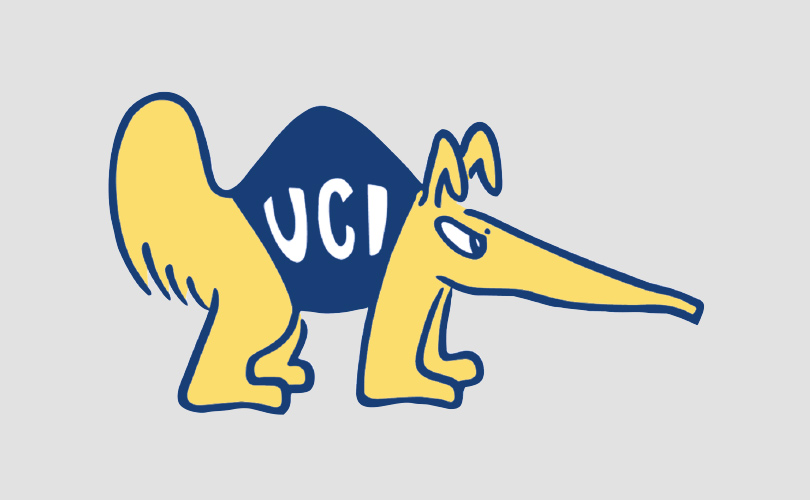 The University of California, Irvine is one of a few schools that run CodePath's free computer science programs in the context of the quarter system. This means that students enrolled in CodePath's programs at UCI not only have to complete our rigorous course, but they need to do so in a fraction of the time as semester students. The sudden shift to online coursework due to COVID-19 was quite the curveball, but the CodePath team at UC Irvine rose to the occasion by not only transitioning their classes online once, but twice in the winter and spring quarters.
When all was said and done, seven student teams presented their iOS and Android mobile applications via a virtual demo day that concluded the Spring 2020 quarter. Watching the students present after a quarter of massive changes was rewarding for everyone and a testament to all the hard work they put into their projects.
One of the highlights of the event was seeing CodePath's CTO and UCI alum, Nathan Esquenazi, talk about his time at UCI. Seeing someone who had attended the same school, taken the same classes with the same professors, and walked in the same halls, in a position making positive change for the world was very inspiring for the students.
The students presented to their peers in the audience and representatives from the CodePath team. The winners were as follows:
Best Design
Based on aesthetics and discoverability
Created by Yanjie Xu, Maha Malik, Diyue (Ivy) Gu, Aria Javanmard
Forage is a restaurant social media app that allows users to browse dining options, save favorite restaurants, and give recommendations according to your friends' favorite restaurants.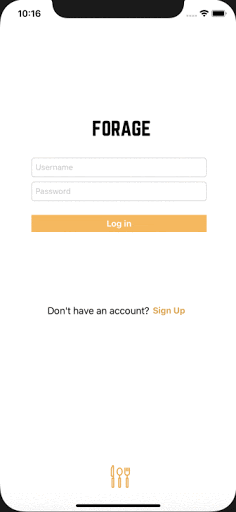 Best Overall
Based on the highest overall score from the other categories
Created by Alejandro Gonzalez-Nunez, Brenda Cid, Samina Qazi, Slavyana Nedelcheva
App "neighbor_connect" is designed to connect neighbors based on interest categories. New users sign up, enter their profile details including their zip code and category preferences. Category examples can be cooking, pets, sports, etc.. Posts matching those choices will be displayed on the Home Screen. The user can search existing posts and create new posts.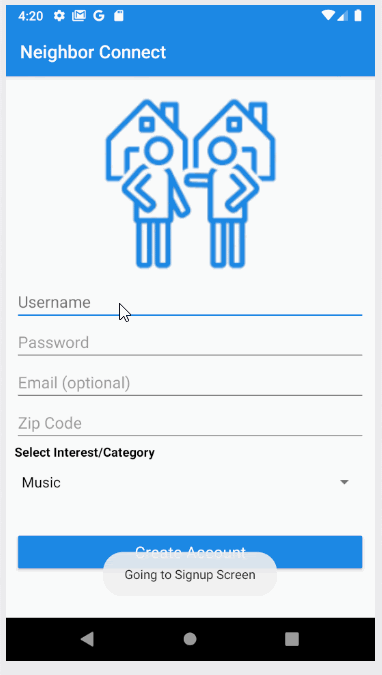 Best Product Idea & CodePath Favorite
Based on the app's ability to work as a business product and its scalability to accommodate more users
Created by Carlos Arteaga, Adriana Meza, Angelo Basa
Family2Family connects families that are in need of groceries and toiletries with potential donors. The application allows families to create a shopping list of items available in local stores and place this list as an order. Donors can use the application to check these orders and help families through donations. We will handle the delivery of the goods to the families. In the future, we will also offer purchasing the products on behalf of the families for a reasonable additional charge.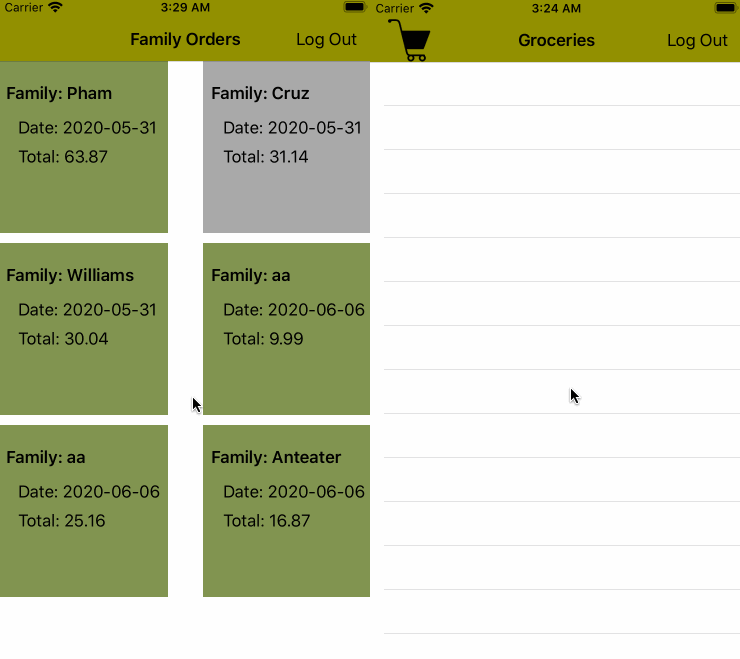 The CodePath Favorite category winner was chosen by CTO Nathan Esquenazi, Android guru Varun Singh, and iOS guru Guillermo Sanchez. They chose Family2Family based on its technicality, design, and originality, and also because this app is relevant to what is currently happening with the pandemic.
"It was reassuring to see students and new tech fellows rising to the occasion in unprecedented circumstances," said Francisco Loya, CodePath's Android tech fellow at UCI. "I know CodePath at UCI will be in good hands after myself and other senior members have graduated."
The future of CodePath at UCI is bright. Not only will the campus leaders continue to run Android and iOS mobile application development classes, but they will also start teaching CodePath's Cybersecurity course, making UCI one of the first campuses to offer this many CodePath classes.
Congratulations to all the winners and to the rest of the students who completed CodePath in spring 2020 at UCI!!
To any students considering taking a CodePath course, the team at UC Irvine offers this piece of advice: "The single best thing you can do in college is to educate yourself outside your school's curriculum. You will find there are many bits of knowledge in the world that are not covered in the traditional classroom and learning marketable skills will help set you apart."
Zot Zot!!